Welcome!!
We are a family owned company with over 20 years working in construction field, choose M&N CONSTRUCTION for your projects,
The top 3 reasons to choose us for your project 1. Our clients come first 2. We don't use subcontractors and 3. We offer not only the best materials on the market, but one of the best roof warranties as well, and warranty in our workmanship.
ABOUT US
M&N Construction Group was founded in 2002, all our crew are professionals, every year our workers take Roofing courses to be competitive, we are updated with the latest technology and we use the best products in the market.
OUR MISSION
M&N Construction Group is a family business with customer satisfaction being of key importance. 100% Satisfaction Guaranteed.
Quality Roofing Materials
Understandably, you may want to know more about the material that will be used on your roof. The manufacturers we know and trust are GAF and Tamko because of the exceptional quality of their materials. Here are a few things you should know about their residential quality materials.
Both manufactures produce several material options that we use. Their shingles are renowned for their durability and quality. These high quality shingles offer the traditional appeal of a shingled roof with the added beauty of multiple color options so that you can choose the right option for your home!
With Chicago winds, resilient shingles and other residential roofing options are essential to the longevity of your roof. This is why we rely on manufacturers who produce some of the top wind resistant materials in the business along with generous warranties.
No matter your budget or appearance preferences, our experienced tradesmen can help you decide on a roof that will exceed your expectation! We will help you determine the best options for your needs!

MONTCLAIR, NJ
We are working in installation new roofing, and skylights.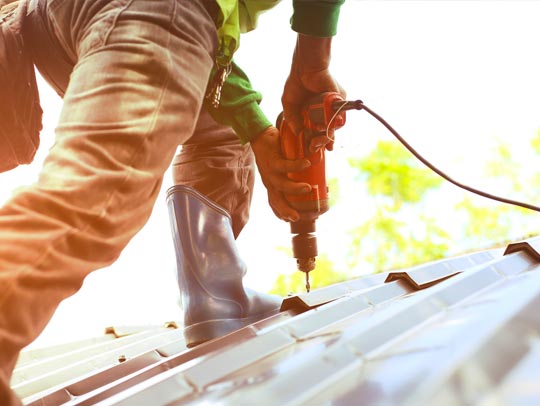 Erwin Armijos
I will be happy to be in charge of your project from beginning to end.
mngconstruction@gmail.com
11/16/2018

*****


Review by Phillips C. - Haledon NJ
Project: Install or Repair a Roof
Comments: i was very happy with the quality of her work. They were very professional, and worked in a timely manner.
10/01/2018 ***** Review by Jack D. in Lincoln Park, NJ
Project: Install or Replace an Asphalt Shingle Roof
Comments: M&N Construction Group is very good. Highly recommended
09/11/2018 ***** Review by Gediminas M. in Little Falls, NJ
Project: Install or Replace an Asphalt Shingle Roof
Comments: Polite and courteous. They worked through the hot weather conditions getting the job done as promised.
After the job was complete, they cleaned up leaving
the property looking much better.
I would highly recommend them for any roofing job
in the Little Falls area.

07/31/2018 ***** Review by Nancy E. in Wayne, NJ
Project: Install or Replace an Asphalt Shingle Roof
Comments: This is an excellent company. Replaced the whole roof, nice color selection to choose from, made all repairs. They also worked through some horrible weather to get the job done. Don't hesitate to call. People on our street stopped for their phone #'s and also admired the work. They are professional and polite. Cleaned up very well.
We are located in Wayne NJ, all our estimates are free contact us at 973-449-8227 or write us at mngconstruction@optimum.net